#Books by #Authors of Color and #Women, #Nonbinary, #Trans and Gender-Fluid #Writers
I've been collecting annotated fiction recommendations, but can't say I've read most of these, myself. I haven't been doing much fiction reading in the last 20+ years compared to the previous 40+ years; more meditating. BUT, I am an author and do support other authors, especially minority and women writers. There are lists, below, for adults and YA readers. I hope you find books you like!
If you have/do read any of the books on these lists, please comment in this post's comments! http://www.sallyember.com/books-by-authors-of-color-and-women-nonbinary-trans-and-gender-fluid-writers
and be sure to leave a review on Amazon, Goodreads, EVERYWHERE!
Over 100 LGBTQ Authors Share the Books that Changed Their Lives by Michelle Hart at Oprah Magazine
https://www.oprahmag.com/entertainment/books/g27455697/best-lgbtq-books-ever/
100 MUST-READ BOOKS BY QUEER AUTHORS by Ilana Masad on Book Riot
https://bookriot.com/books-queer-authors/
20 MUST-READ BLACK AUTHORS OF LGBTQ BOOKS by Rachel Brittain on Book Riot
https://bookriot.com/black-authors-of-lgbtq-books/
My Favorite Books by LGBTQ and/or POC Authors by Jaeda Engberg at New Rivers Press
https://www.newriverspress.com/my-favorite-books-by-lgbtq-and-or-poc-authors/
62 great books by Black authors, recommended by TED speakers from TED Talks
https://ideas.ted.com/62-great-books-by-black-authors-recommended-by-ted-speakers/
40 Books by Black Authors in 2020 by Resh Susan on Book Satchel
https://www.thebooksatchel.com/books-black-authors-2020/
45 UPCOMING BOOKS BY BLACK AUTHORS YOU CAN PREORDER RIGHT NOW [June, 2020] by Laura Sackton on Book Riot
https://bookriot.com/upcoming-books-by-black-authors/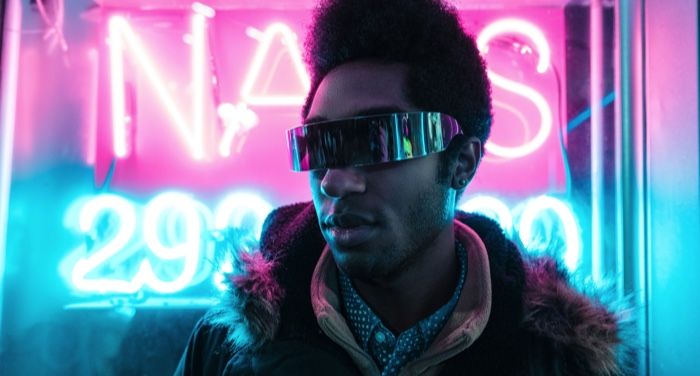 Black Science Fiction Authors To Read And Expand Your Horizons by Emily O'Donnell for Comic Years
https://comicyears.com/books/black-science-fiction-authors/
Black Science Fiction Society is a great site, also.
https://blacksciencefictionsociety.com/
20 MUST-READ SFF BOOKS BY WOMEN AND NONBINARY AUTHORS by Jaime Herndon for Book Riot
http://bookriot.com/sff-books-by-female-transgender-and-nonbinary-authors/
8 YA Books by Trans and Nonbinary Authors by Jill Grunenwald, Marketing and Communications Specialist for Overdrive
http://company.overdrive.com/2020/06/11/8-ya-books-by-trans-and-nonbinary-authors/
27 Books Written By POC Authors That Might Have You Glued To The Pages All Day by Jasmin Suknanan for BuzzFeed
http://www.buzzfeed.com/jasminsuknanan/books-written-by-poc-authors
Black, Indigenous and People of Color in Books for Teens by Teen Specialists for Carnegie Library of Pittsburgh
https://www.carnegielibrary.org/staff-picks/black-indigenous-and-people-of-color-in-books-for-teens/
2020 Top 10 "New" Latino Latinx Authors You, Your Family, and Teachers Need To Read by Staff at Latino Stories
https://latinostories.com/2020-top-10-latino-latinx-authors/
30 YA Books By Latinx Authors We Can't Wait To Read In 2020 by Zoraida Cordova for BuzzFeed
https://www.buzzfeed.com/zoraidacordova/ya-books-by-latinx-authors-2020
75 Books by Black Authors We're Reading in 2020 by MARILYN LA JEUNESSE AND KELSEY BOROVINSKY of Teen Vogue
https://www.teenvogue.com/story/books-by-black-authors-2020
The most anticipated women's fiction of 2020 by Stephanie Elliot for shereads
https://shereads.com/most-anticipated-womens-fiction-2020/
Suspense, Mystery and Thriller Must-Read Books by Women Writers of Color to Read in 2020 by Jennifer Hillier for Ms. Magazine
https://msmagazine.com/2020/04/25/suspense-mystery-and-thriller-must-read-books-by-women-writers-of-color-to-read-in-2020/
The Future of Fantasy is Female: 10 Contemporary Authors To Read For Women's History Month by Emily O'Donnell of Comic Years
https://comicyears.com/books/10-contemporary-female-fantasy-authors/
The sites listed above are also great for many types of reading recommendations: check them out!